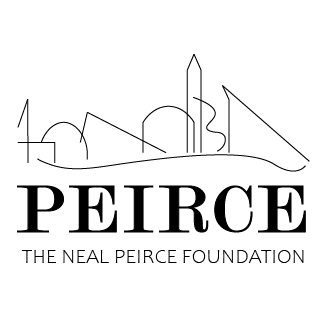 I'm thrilled to announce the winners of the Neal Peirce Foundation's 2022-23 journalism travel grants!
Our support of up to $1,500 each will enable seven journalists to go out on the road, as my father did for so much of his career, to report stories about how cities can work better for all their people.
This year's grantees come from across the United States—and will travel to all corners of the country to uplift promising urban innovations. They'll be reporting on a wide range of topics, from climate change to pollution to housing affordability to health, some taking a hard look at policy questions and others more of a human-interest approach. (Read more about our grant program and why we're supporting journalists to report on cities here.)
Our selection committee of seasoned writers and editors had many tough choices to make. Here are the seven applications they picked, which our board voted unanimously to support:
Photographer Rory Doyle will head to New Orleans to chronicle efforts to raise awareness of how nearby marshland is disappearing due to sea-level rise.
David Erickson, a reporter for the Missoulian newspaper, will go to Portland, Ore., to see if that city's efforts to build affordable housing has lessons for one of Montana's fastest-growing cities.
Colleen Hagerty will visit Vermont to learn if the state's policies to protect residents of mobile homes from hazards like flooding could be a model for other areas.
Julia Hotz will travel to Cincinnati and San Francisco to report on ways to improve the health of at-risk youth by connecting their families to lawyers to advocate for better housing, food, and social supports.
Colin Kinniburgh will travel to Massena, N.Y., to see if the city's publicly owned electric utility is a model for cities such as Rochester, where community groups are pressing for a similar municipal takeover.
Melba Newsome will go to Washington State to report on ways of protecting salmon populations by controlling toxic runoff related to automobile tires.
Caroline Tracey will head to South Texas to report on the need for medical examiners in border communities.
Maybe you're looking forward to reading one or two of these stories in particular, eager to hear a take on a topic that calls out especially to you. I know I am!
Whatever resonates, I'm grateful you're here with us, open to learning about solutions as Dad always was—and part of our ongoing effort to support journalists and make more stories happen.
Sincerely,
Andrea Peirce
President, The Neal Peirce Foundation